Restoic - Train Your Mind Like a Pro Athlete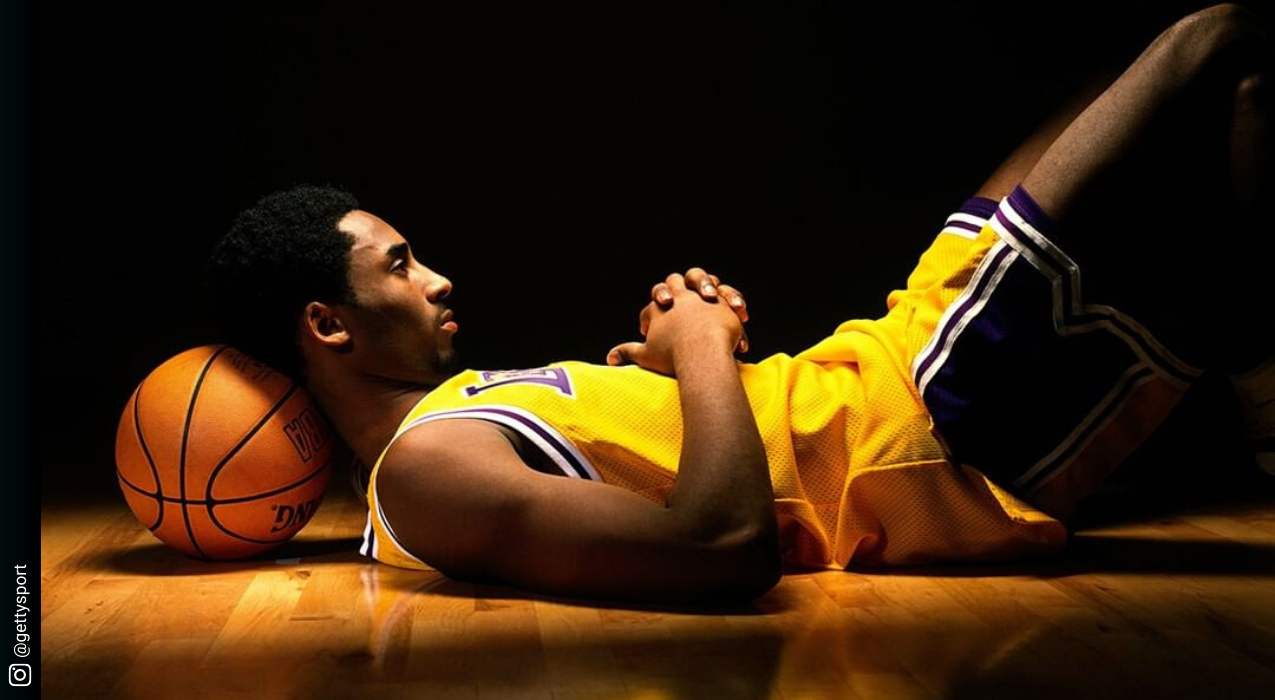 Learn How the Restoic App Can Deliver Your Competitive Advantage
What's a strong body, without a strong mind? The world's best athletes understand that reaching the top of their respective sports takes much much than being physically primed for success. In those difficult high-pressure moments, any elite athlete will attest that the difference between winning and losing often comes down to mental toughness. Champions understand that peak performance can only be achieved by training the most important muscle of all - the mind. And yet, athletes are rarely provided the resources to achieve mental wellness. Instead, they're given top-tier physical coaching designed to enhance physical performance.
But sports are more than just a physical exercise and that's exactly where Restoic comes into play.
___
👇 Experience Transformation: Uncover Details Below 👇
___
The Sports Psychology Solution
Restoic specializes in mental wellness solutions for athletes and has been built in collaboration with leading sports psychologists and world-class athletes. Through a combination of the Restoic App, along with our digital coaching service that pairs athletes with Certified Mental Performance Consultants (CMPC), our aim is to become a holistic mental wellness platform that provides athletes with a blueprint toward optimal athletic performance and to becoming the best version of themselves.
Mental Fitness Made Simple
Restoic is designed to empower athletes with the mental tools to optimize their performance. Through our solutions, athletes gain the knowledge of the mind-body connection and discover mental strategies and tactics to enhance their performance. Based on the latest principles of sports psychology, our app and digital coaching service allow athletes to make the most out of their performance by learning how to activate the power their mind.
The best part? Our methodology focuses on the two most important questions to athletes at all levels:
WHY will these skills help my performance?
HOW do I execute them?
Why World-Class Athletes Succeed
When you find yourself watching a sports event like the Olympics, the Super Bowl, the World Series, or the Stanley Cup Championship, the abilities of your favorite athletes can sometimes leave you in awe. And as an athlete, you've likely asked yourself "How do they do that?" or "What are they doing differently?" These are fair questions and should be viewed as a positive sign for an individual's athletic development. After all, you've put in countless hours developing your skillset through training and building muscles in the weight room. To be clear, the world's best athletes subscribe to similar training plans, but they take it a step further by also building their mental muscles. In most cases, this is what separates the good from the great. 
The reality is that most athletes, with the exception of professionals, lack access to the mental skills training needed to enhance their level of performance. This narrative is changing as Restoic has established ourselves as a proven and trusted solution for NCAA Champion teams, World Record Holders, Olympic Gold Medalists, and aspiring athletes who dream of becoming professionals in their respective sports.
The Common Problems
Sports psychology isn't restricted to just on-field performance. In fact, it can be much more holistic. Here at Restoic, our goal is to remove the stigma associated with mental challenges not only by ensuring that our athletes have the resources and services needed to overcome them, but also by increasing mental wellness literacy amongst young athletes at the same time.
Our solutions address a number of performance-related struggles that athletes experience regularly, including physical tension, stress, performance anxiety, fear of failure, inconsistent performances, lack of self-belief, and so much more. We know just how powerful our platform can be for athletes looking to excel both on and off the field. Our commitment to you is to provide the mental skills that transcend the sports arena; empowering you with the tools to go from the locker room to the board room. You are more than an athlete, after all. 
A Science-Backed Mental Fitness Approach
The Restoic App is entirely driven by sport science. Our methodology and approach revolves around five fundamental psychological skills that all athletes depend on:
1. Relaxation
2. Self-Talk
3. Imagery
4. Goal Setting
5. Concentration
From there, we apply scientifically-proven cognitive behavioral methods specifically designed to enhance the performance of athletes who follow our program. We do this by providing tactics and strategies that target performance anxiety, by improving confidence and resiliency through reframing exercises, by enhancing sport-specific skills to improve self-belief, by increasing productivity and promoting self-mastery, and by teaching our athletes how to maintain focus and stay in the competition when it matters the most.
From there, our athletes gain the unique ability to mesh their mental performance with their physical performance to truly become the best athlete that they can be on the field and off the field.
THE MIND IS THE GREAT EQUALIZER
We've all come across athletes with transcendent physical talents who for one reason or another never reached their potential. There are others who became worldwide superstars at their respective sports who, to look at them, you'd never think it was possible. He or she is too small; he or she is not fast enough; he or she cannot possibly jump high enough, and so on. Yet, these people are still legends in their games. Why? Mental training.
No, you may not be as big, as fast or as strong as your competitors and no, you may not have been born with the same gifts. However, harnessing the power of your mind by way of performance psychology can serve as a great equalizer between you and your competitors. After all, the mind is the strongest muscle in the body, and it has nothing to do with physical size or strength. The Restoic App hones all the power your mind can muster and channels it into the physical gifts that you do have and that you are developing. That's a bigger advantage than any weightlifting, cardio or nutrition program.
Learn To Train The Mind
If you're a parent of a college-bound athlete, an amateur athlete who has their eyes set on the big leagues, a veteran athlete, a coach, a trainer, or an athletic director, Restoic is here to help you or your athlete elevate their game through the Restoic App and our digital coaching service. 
It's time to become the mindful athlete that you're capable of becoming. Manage performance anxiety by learning proven relaxation exercises. Learn to address performance inconsistencies by remaining motivated and committed to the task at hand. And most importantly, learn how to optimize your mental health, so that you can optimize your performance.
Restoic makes it all possible.
Learn More About Restoic
If you'd like to learn more about the Restoic App, our digital coaching service, or our science-backed sports psychology approach, we encourage you to pay us a visit, to view our website, or to reach out to us directly to speak with a member from our team.
We'd be happy to walk you through everything that we have to offer, so that you can make the informed decision to act. Athlete optimization has never been so comprehensive and it's time for you to take advantage of it with Restoic.
___
👇 Don't Miss Out: Your Future Success Starts Here 👇