David vs. Goliath: How to Use the Mind to Defeat the Best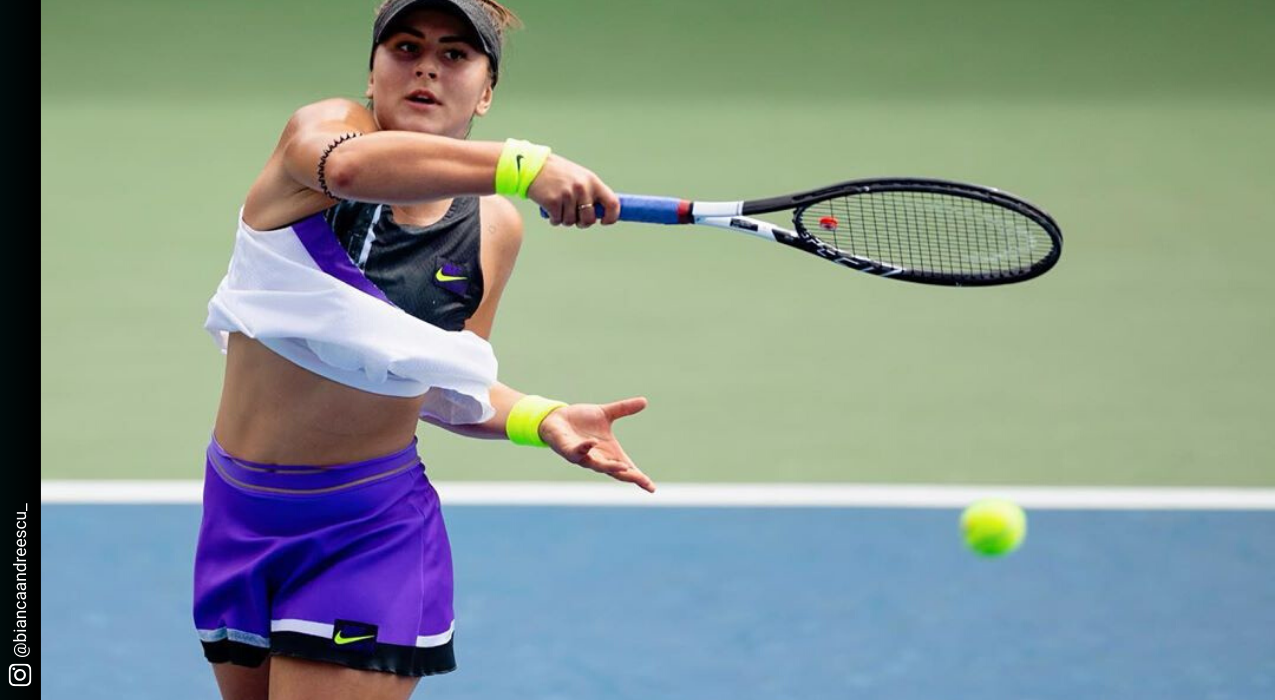 For those of you who have watched the 2019 U.S. Open Tennis Women's tennis final, it was truly a match of David vs. Goliath. Serena Williams, winner of a record 23-grand slams, played against relatively known Bianca Andreescu in what was widely expected to be an easy victory. The greatest of all time matched up against an inexperienced 19-year old? No problem, right?
Not quite! Andreescu put on a performance for the ages and, ultimately, hoisted her first grand slam trophy as she reigned victorious 6-3, 7-5. Everyone was left in disbelief from commentators to tennis fans alike. Well, almost everyone, but certainly not the new crowned champion.
Winning Mindset
In a recent Global News article, Andreescu shares how meditation and visualization formed her winning mindset and elevated her game to the podium. The 19-year old champion explains, "I think your biggest weapon is to be as prepared as you can. I really think that working your mind (is important) because at this level everyone knows how to play tennis." She goes on to elaborate that "The thing that separates the best from the rest is just the mindset." This self-belief is the competitive edge that is needed most when going into competition. Certainly, physical and technical training play major roles, but an athlete's willingness to go the extra mile is instrumental in achieving one's goals – no matter how small or large.
Andreescu additionally explains her meditative process throughout the U.S. Open, and said after her semifinal victory against Belinda Bencic that she had visualized winning the Grand Slam in New York. Her vision of success even led her to writing a fake winner's check at the age of 15 years old. Along with meditation and visualization, Andreescu also utilizes positive self-talk during her practices and matches.
In particular, she has employed tactics to pump herself up after big points by shouting terms like "yeah" and "come on." In doing so, she aims to maintain a positive outlook on and off the court. Some might think that this tactic is silly, but these stories are far more common among the elite athletes.
30-Day Challenge
The question then becomes – why aren't more athletes willing to employ these methods to achieve their dreams? It's perfectly understandable that we're all creatures of habit, but it doesn't necessarily need to be an overnight shift in mentality. The crawl, walk, run approach Is an effective way to begin and is far less tedious, so make the effort to invest in yourself. It could be as simple as writing down one thing that you excel at and one thing that you've accomplished. This could be sports-related or something completely different – it's your call.
Do this exercise for an entire month, which shouldn't take you longer than 1 minute each day, and you'll have a list of positives to reflect on once this activity is completed. It's a relatively small effort that can produce a big impact in your journey of improving self-belief and reaching your peak potential.